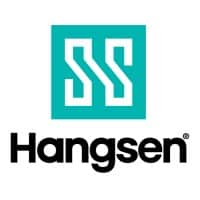 Hangsen E Liquids specialise in only Hangsen products which are the world's biggest supplier of E Liquids. All our products are made of the highest quality ingredients that are tested via various regulatory bodies including European MSGS, CE Certification and RoHS Certification. In all our e liquids we only utilise pharmaceutical grade PG (Propylene Glycol) and all our e-liquids are supplied in child proof bottles and are CHIP compliant to meet strict safety guidelines. We pride ourselves on making your vaping experience the best it can possibly be. We use only the very best ingredients in the world to manufacturer our world class products. Our products are world renowned for quality and variety.
Benefits of using our products are:
• Free delivery on all products
• Amazing value for money E Liquids with very fast dispatch of goods.
• Over 50 flavours of e liquids to choose from ensuring a flavour to match anyones requirements.

• 70 / 30 PG VG mix on all e liquids.
• Shrink film wrapped products ensure tamper proof products.
• All liquids labelled with manufacture date and expiry date for quality control.
• All liquids available with various strength nicotine content ranging from 0mg(nicotine free), 6mg, 12mg or 18mg.
If you are not sure which e liquid flavour you need, then use our E liquid guide to help you choose quickly and easily.